Real Estate Trends in Kerala 2020
As we enter 2020, the real estate market in India, in general, and Kerala in particular looks promising with several positive changes expected. Backed by a fast-growing economy and urbanization, housing and commercial real estate has seen an upward trend over the past few years. This is expected to continue in 2020 as well. Kerala has been on the forefront of economic and infrastructure development in the country, and this progress has reflected in the real estate market of the state. Apartments in Kerala have become a hot investment opportunity. This is especially true so in the case of metropolitan cities like Kochi and Thrissur. Builders in Thrissur and Kochi have come up with sleek and innovative projects that imbibe the requirements of modern living and contemporary architecture that breathes fresh life into the real estate market in the state. Get some ideas on the real estate myths you should be aware of.
With the advent of the new year, we expect exponential growth and increased demand for housing and commercial projects across Kerala, with clear focus on employment and cultural hubs like flats in Thrissur. Here are a few real estate trends in 2020 that people planning to buy a home / invest in commercial real estate this year should keep in mind before investing.
1. Technological Transformation Will Lead the Way
The construction business has come a long way in terms of technological prowess than what it was 5 years ago. We have witnessed an exponential increase in quality of real estate projects and a sharp decline in the time taken to complete these projects. This has allowed builders in Thrissur and other parts of Kerala to launch several projects simultaneously at various locations, thereby catering to the increasing demand of buyers. The process of buying an apartment in Thrissur has become much simplified with the advent of technology. There is minimal paperwork involved today. Advances in building materials and equipment can be seen in modern flats in Thrissur as builders have focused on developing elegant apartments that are nothing short of architectural brilliance while achieving the highest standards of quality and functionality.
2. The Era of Smart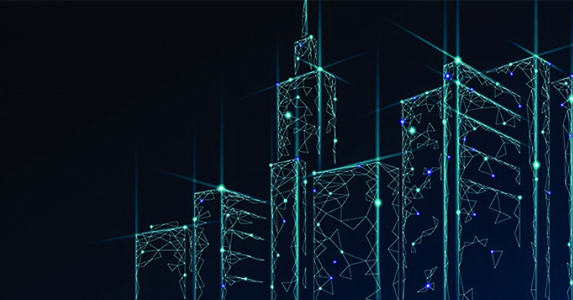 This can be considered a derivative of technological advancements. Technology has not only influenced the construction, but also the lifestyle of apartment owners in Kerala. This will be even more so in 2020 as we usher in the widespread adoption of the Internet of Things (IoT) technology in our homes. Smart appliances ranging from TVs, refrigerators, air conditioners, and control devices like Amazon Alexa and Google Assistant will make life easier and productive for people who purchase apartments in Thrissur during the course of this year. Builders have started incorporating provisions to make the apartment "smart" in terms of lifestyle. As the appliances become self-thinking, it gives a much better user experience. There are some popular smart home devices for apartments.
3. Sustainable and Green Homes will Become as Important as Ever
We live in a time where the effects of climate change are being felt all around the world. As governments and individuals try to minimize further damage to our environment and promote a sustainable lifestyle that can prolong the health of our planet and humanity, homeowners, especially the younger generation, is becoming conscious about the environmental impact of their homes.
Builders in Thrissur will be prompted to plan and focusing on to develop eco-friendly apartment – starting from the procuring of raw materials and creating designs that are sustainable in the long term. An apartment complex, once built, is bound to stay that way for a long period of time. Therefore, any impact it makes on the environment is significant over this duration. Nowadays, owners prefer green homes that leave a minimal footprint on the surrounding environment.
4. Commercial Spaces will Gain Traction in 2020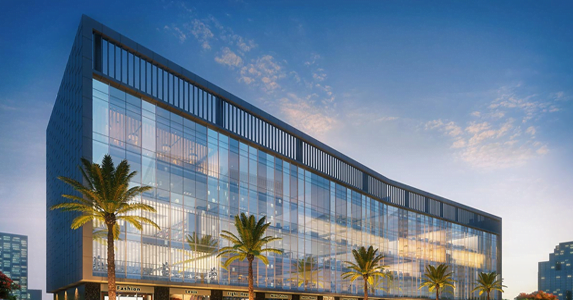 The rise in employment opportunities and economic growth has created a tangible demand for commercial spaces in many urban locations. Thrissur, being a hub of employment, has felt this demand. 2020 is projected to be a year of explosive growth for the organized rental market, as co-working spaces are likely to fetch good value. Recently, residential projects have started offering co-working facilities for tenants. Business rooms are setup to exclusively cater to the working class who can work in well lit spaces that offer a peaceful and collaborative environment designed to maximize productivity and focus. This rising trend has been noticed by builders in Thrissur and are expected to come up with more projects that cater to the commercial real estate market. It also presents a lucrative investment opportunity for people who can buy these co-working spaces and rent them out to organizations.
5. Interiors are Set to Get Sleeker, Smart and Functional
In 2020, interiors are not just about looking nice. They should fulfil the functional needs of the owner. Elegantly designed hallways and rooms will become the trend for 2020. As mentioned earlier, environment-friendly designs will make our living spaces sleeker and perhaps more minimal that what it used to be. More and more people prefer the clutter-free look to their newly bought apartment. Expect builders in Thrissur to follow suit, with new projects designed to attract the millennial generation. Get some low cost interior design for homes in Kerala.
6. Security will Assume Greater Importance
Although most flats in Thrissur and other parts of Kerala offer security services to owners, this will become more important in 2020. As homes become "smart", builders in Thrissur can offer owners better security through technology like smart locks and other security automation systems. This is in addition to the traditional methods of employing doormen and front desk personnel. Gated communities are becoming popular due to the extra sense of security they provide, which is being discussed below.
7. Rise of Gated Communities that Offer Luxury and Security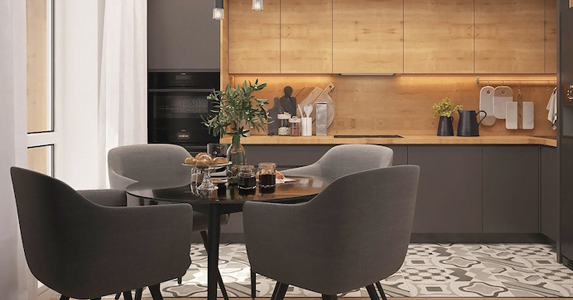 Perhaps the most preferred type of apartment in Thrissur in 2020 will be one within a gated community that is close to key travel points and employment hubs. This can be applied in general to the real estate market in Kerala. Gated communities offer several desirable facilities like swimming pools, gymnasiums, children's play area etc. They also offer enhanced security as the gated area is large and often well protected by personnel and smart security systems. A big gripe of people who prefer living in houses as opposed to flats is that there is little to no space outside the flat to take a stroll or relax. Gated communities solve this problem by providing sprawling spaces to relax and rejuvenate for adults and children alike.
These are some of the real estate trends we can expect in the real estate market in 2020. It is a good idea to keep them in mind so that you can make an informed decision on investing in apartments in 2020.
Hi-Life Builders is one of the best builders in Thrissur. Apart from building wonderful homes, our portfolio includes home care, resale, and home loan assistance and you will be happy to know that we have a dedicated team for after-sales service and property management service. For further information on our project contact us now!